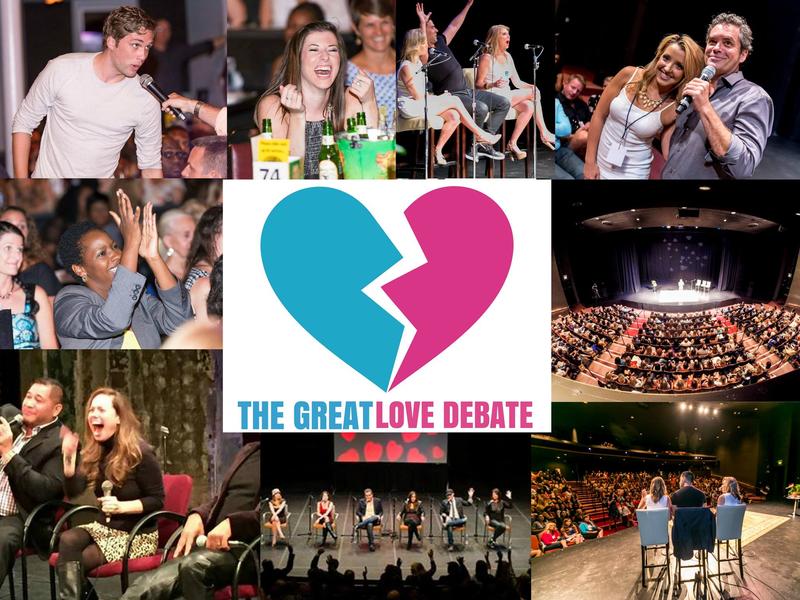 RATED
Tickets $25
As seen on BravoTV! The Great Love Debate world tour comes to Sarasota!

It's the guys vs the gals in this wild, feisty, hilarious, interactive show on love, sex, dating, and relationships in 2020– featuring an on-stage lineup of the city's most dynamic voices, specialists, and personalities!

Hosted by Brian Howie - an award-winning director, producer, and the best-selling author of How to Find Love in 60 Seconds. He has been the subject of features on FOX, ABC, CNN, Entertainment Weekly, the New Yorker, and Esquire Magazine. Time Magazine named him America's #1 Dating Enthusiast - yet he is still single!