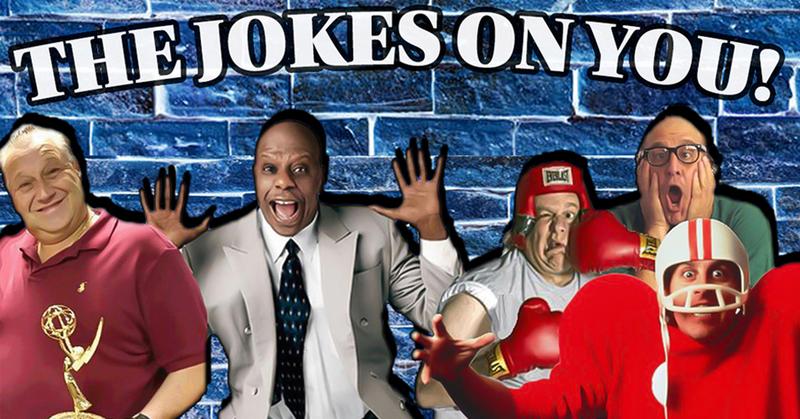 The Jokes On You Comedy Tour
RATED
Tickets $24
*SPECIAL EVENT*

Artie Fletcher, Jimmie "JJ" Walker, & Bob Nelson have over 80 TV credits between them!

This is one heck of a show with the most unpredictable, unscripted comedy mayhem you will see! The role of the broadly strutting, wisecracking J.J. Evans on Norman Lear's "Good Times" launched Jimmie Walker into television superstardome. "Dyn-o-mite!" was the phrase that made him famous nationwide.

Watching a Bob Nelson live performance is like watching several different types of top comedians all rolled up into one. Characters like the lovable nerd Eppy Epperman, punchy boxer Jiffy Jeff and chicken rancher Wilby Stuckinson are as funny and memorable as any you will see in comedy today.

Artie Fletcher is one of the entertainment Industry's most talked-about "must-see" performers. No stranger to Film and Television, Commercials, Voice-overs, Print and Live Stand-up Comedy, Artie is taking the industry and Newstalk Radio waves by storm.