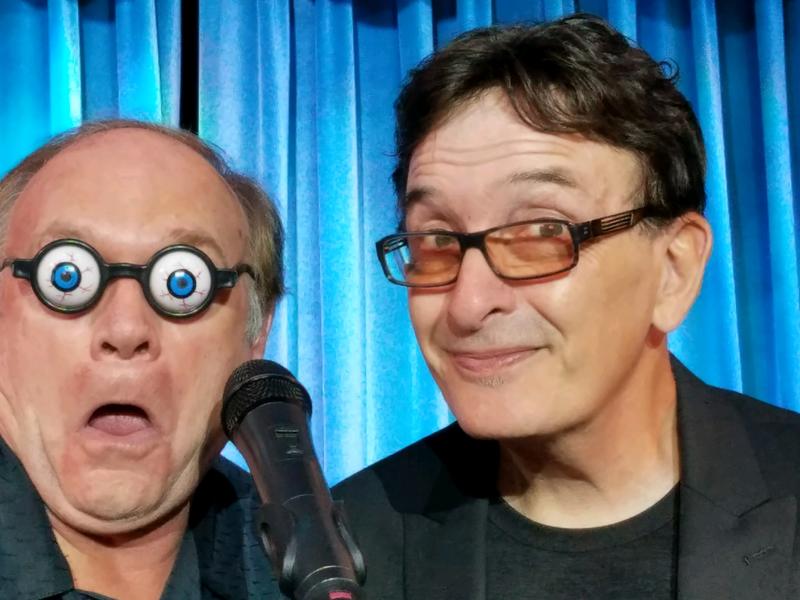 Kick The Bucket List NovotnyCarfi
RATED
Tickets $18+$21
"Kick The Bucket List—The World According To AARP" is a delightful comedy show that tickles the funny bone and makes fun of getting older with a sense of humor.

A perfect show for the Baby Boomers and young at heart of all ages, this hysterical show combines stand-up comedy, video, slides, and good old fashioned jokes into a 90 minute theatrical experience!

Scott Novotny—Has been in the comedy business since the late 1970's. He has headlined comedy clubs, theatres and casinos throughout the nation. He owned and operated The Comedy Cabaret—Minneapolis, MN's first full time comedy room. His clean humor can best be described as a cross between Robin Williams and Red Skelton with a dash of goofy thrown in the mix.

John Carfi--Also since the late 1970's, John has been seen on Entertainment Tonight and Comedy Central. He has headlined comedy clubs and was a featured performer at the Comedy Store in LA. Casinos, Las Vegas, and one man theatrical shows, John's rapid fire delivery will have you gasping for air!