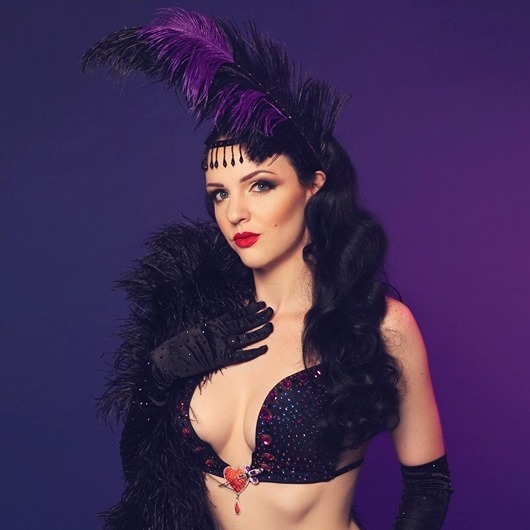 Black Diamond Burlesque Valentines Show
RATED
Tickets $35
*TICKETS NOT CURRENTLY ON SALE: WE WILL ANNOUNCE WHEN WE OPEN THE TICKET SALES*

*SPECIAL EVENT*

Black Diamond Burlesque's Tenth Anniversary Show!

Celebrating ten years as Sarasota's premier burlesque revue, Black Diamond has become famous for their highly glamorous performances, steeped in elegance and rhinestones! A dazzling cast of Diamond Dames present a live show reminiscent of a classic variety show, with striptease, feats of daring, music, and an abundance of delight.

Wowing audiences and 'sprinkling glitter in your cocktails' since 2010, there's nothing quite like a Black Diamond show!